SANKHYA Translation Framework(STF) -- Usage Scenarios
STF is a fundamentally new technology that can be used in a wide variety of applications. Identified Application areas include:
Report Generators
Content Management and Structural Abstraction
Developing Model Driven Tools
Implementing General Purpose Model-View-Controller (MVC) applications
The SANKHYA Translation Modeling Language can be used to create rule files that describe the structure of input text as well as transformation rules for generating XML. Ready to use model files included with the package can be used to quickly convert record oriented text files to XML. More complex input text files can be processed using custom translation model files, which can be created in a matter of minutes to hours.
SANKHYA Consulting can help you get started quickly by creating STML models for your application.
STF supports conversion of data from a DBMS to XML.
Sample STML model files are provided with both the command line edition and the client server edition of STF. Use these to generate XML from your ODBC data sources ! You can edit STML model files to generate customized output.
By creating custom STF streams, STF can be used to generate XML from almost any data source that supports a C or C++ API !
The command line tools that are part of STF can be used to perform any such data conversion in a batch mode, there by enabling you to automate and integrate DB to XML conversion operations into your other automated batch mode operations.
When you have to extract information from web sites automatically, STF can help you do this through the definition of simple rules using STML.
Of course RSS (really simple syndication) is fast becoming a must for web sites to get listed in RSS feeds and thereby gaining attention of news sites and users of RSS readers.
STF can be used to generate RSS automatically from a database, a text file or the file system.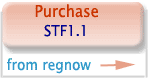 SANKHYA Consulting can help you get started quickly by creating STML models for your application.
Send inquiries to sales@sankhya.com STF Home